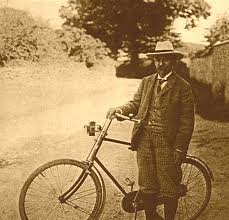 The Secret Dorset Podcast lets you in on the hidden treasures of Dorset that the locals have been keeping to themselves. In this series of podcasts we'll be sharing information on the best pubs, beach walks and places to visit and talking to those in the know about Dorset's rich heritage and it's thriving present day arts scene.
In the second edition of the Secret Dorset Podcast we meet town crier of Dorchester and Hardy enthusiast Alistair Chisholm to find out about another side of Thomas Hardy.
While most of us know Hardy as the author of novels such as Tess of the D'Urbervilles and Far from the Madding Crowd, he thought of himself first and foremost as a poet. Alistair tells us more and reads a selection of Hardy's poems.