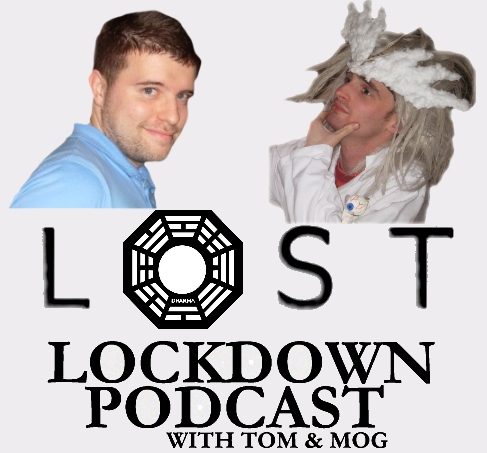 As featured on DarkUFO & iTunes
Terminal Lost-oholics Tom & Mog continue on their quest for answers by theorising and dissecting the latest episodes of the final season of  Lost.
Here is an archive of past episodes:
SEASONS 1-5 CATCH-UP
EPISODE 04: THE SUBSTITUTE
Why has the series now become a glorified job interview? Who's that boy? Is the Man in Black called Eric? and are Kate & Desmond rogue elements?
EPISODE 05: THE LIGHTHOUSE
Where are all these kids coming from? Has Claire had a wash in the last three years? Actually when are these flash sideways and has JackFace returned?
EPISODE 06: SUNDOWN
The best kick-ass fight so far? Is Kate just a glorified supernanny? Is Sayid a zombie? What is Eric's real name??
EPISODE 07: DR LINUS
Did Jacob 'touch' Richard?, who's coming to the island and which choice? Light or dark?
EPISODE 08: RECON
How did Tina Fey get to the island? Is Mummy Troubles the new Daddy Issues? Is Sayid so tough he can have a fight with his own mind??
EPISODE 09: AB AETERNO
Just what gives these dudes the right?? How small is the blur between good and bad? How silly is Richard's laugh?
EPISODE 10: THE PACKAGE
Who's gonna win the baldy battle? More nerdy references (last week Red Dwarf, this week Buffy). How do you say the word 'electromagnetism'?
EPISODE 11: HAPPILY EVER AFTER
Plenty of new concepts – Double Flashing, Confusion Central and Paradox City. And even more nerdy references (more Red Dwarf, and Schrodingers Cat??!)
EPISODE 12: EVERYONE LOVES HUGO
We find that in fact everybody loves fried chicken, Desmond is a dead ringer for Will Smith, and Charles Widmore might just be a big fan of Orson Welles.
EPISODE 13 – THE LAST RECRUIT
We meet leery Desmond, Tina Fey goes all Rambo and how are we dealing with the silly hiatus??
EPISODE 14: THE CANDIDATE
Mog has a crazy genius 'Hurley is evil' theory, more mirrors, conspiracy with the plane and tissues at the ready.
EPISODE 15: ACROSS THE SEA
Grumpy Tom, stupid Stargate & Pulp Fiction references, death bets, fridges, rules that are as epic as the offside rule, and Mog may have discovered what lies underneath the island.
EPISODE 16: WHAT THEY DIED FOR
Tom still has hopes for his man crushes, Mog scoffs at rom-com references, nerdy lists that Jacob & Ben would be proud of and we look forward to the big finale …