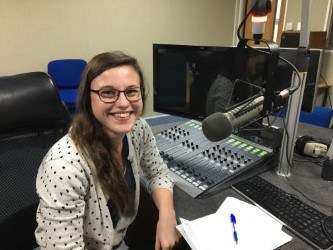 Dr Caity Hertz is a top sound scientist who works in the Super-Secret Sonic Laboratory. Along with Dylan the Computer and the Noiseketeers (that's you!), she solves peoples' problems with sound. This week, the intrepid explorer, Ace Connors, has found all the animals in the jungle have forgotten the noise they make, whatever will Dr Caity do…
Dr Caity Hertz & the Noiseketeers is a pilot for a weekly entertainment programme for children aged 4-6.
Credits
Dr Caity Hertz: Mary Locke
Dylan the Computer, Ace Connors: Nik de Garis
Producer: Nik de Garis.