Get to know 2016 BIRSt team member Allison Blaes in the '24 Years On The Brightside' series.  Each episode hear a story from a different year in her life.  It's 'Year 16′ and Allison's year of accident's.
Warning: this episode gets graphic. Some of the content may be disturbing.
On the next episode, hear 'Year 17', and Allison's first drink.
This episode airs at 17:00 GMT on 20 April.  Tune in every Wednesday at 17:00 GMT for the remaining episodes. Repeats every Sunday at 14:00 GMT.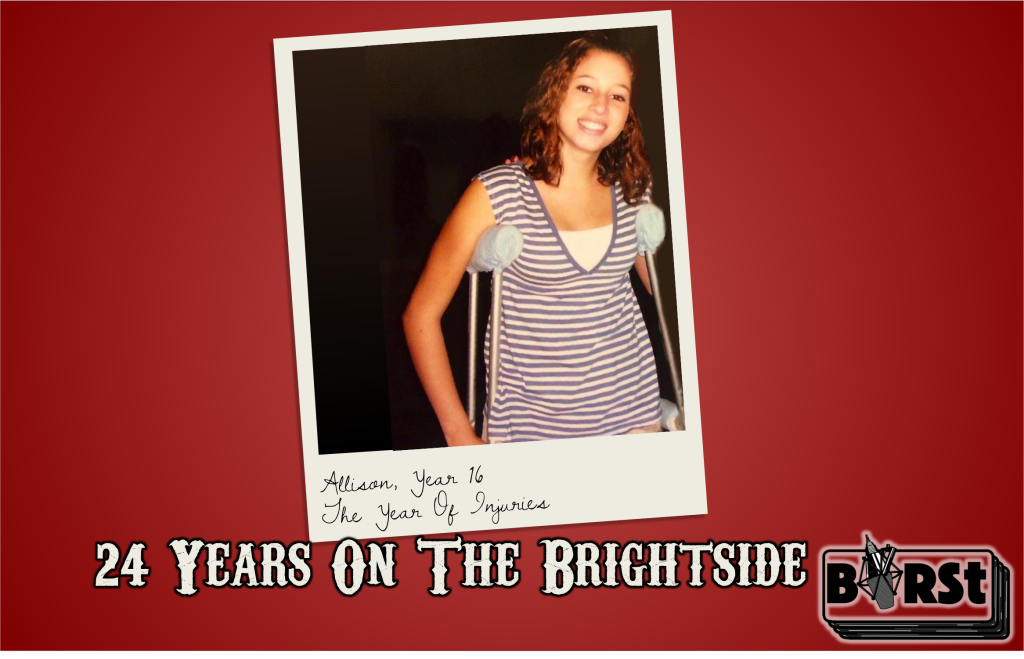 '24 Years On The Brightside' was recorded in front of a live audience.
Reader: Allison Blaes
Producer: Allison Blaes and Kieren Thomson
Writer: Allison Blaes
Composer: Michael L. Worrall