Get to know 2016 BIRSt team member Allison Blaes in the '24 Years On The Brightside' series.  Each episode hear a story from a different year in her life.  It's the first episode in the series and the start of Allison's life or 'Year 0'. Things may take a few unexpected turns, but all turns out fine with life on the "Brightside".
On the next episode, hear 'Year 5', where Allison's first ski trip ends unpredictably.
This episode originally aired on the BIRSt Launch 29th of February, and again at 18:00 GMT 9th March.
Tune in every Wednesday at 17:00 GMT for the remaining episodes.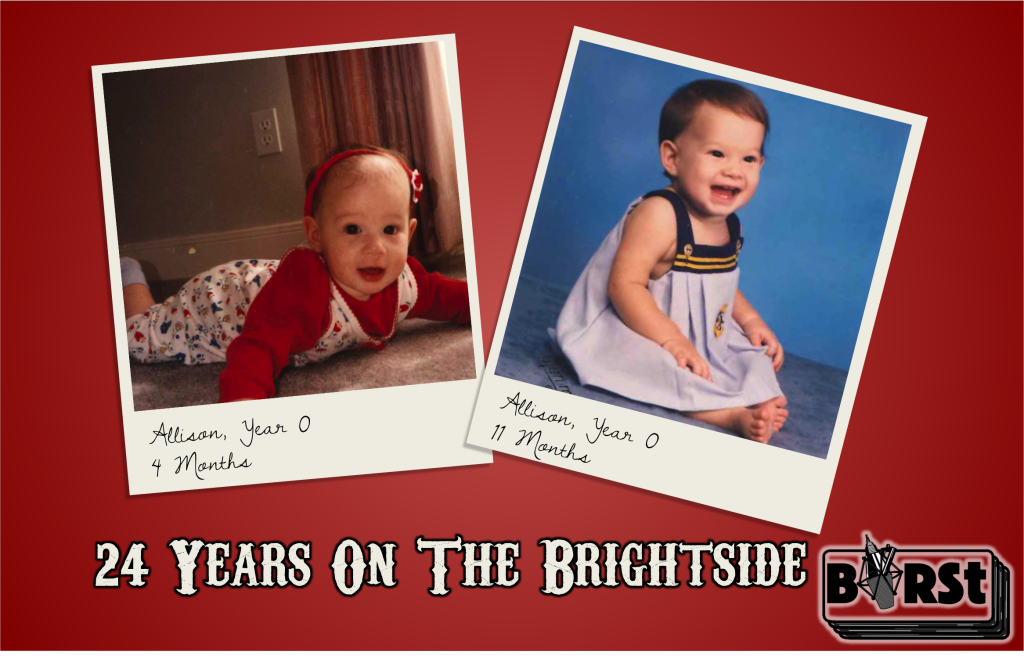 '24 Years On The Brightside' was recorded in front of a live audience.
Reader: Allison Blaes
Producer: Allison Blaes and Kieren Thomson
Writer: Allison Blaes
Composer: Michael L. Worrall