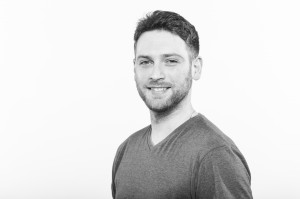 I grew up in the GWR FM days, listening to "Late night love" and not fully understanding it. But my Dad's music taste was forced upon me and I reluctantly grew to love it. I then decided I wanted to work with music, which landed me in radio. While working for four years in London as a radio plugger, I also freelanced for Classic FM and had stints of work experience at BBC London. I was enjoying myself way too much and it really didn't feel like work.
Music quickly became a secondary motivation when working with all kinds of audio turned me in to a bit of a geek. Not content with being your average geek, I chose to make this a long-term career move and came to Bournemouth to learn from the best.
As well as gaining a great deal more insight in to the world of radio, the course has increased my confidence and been flexible enough to allow me to continue freelancing at Global.
The MA group before us did a great job in earning an SRA nomination for BIRSt and I look forward to taking on the mantle this year.