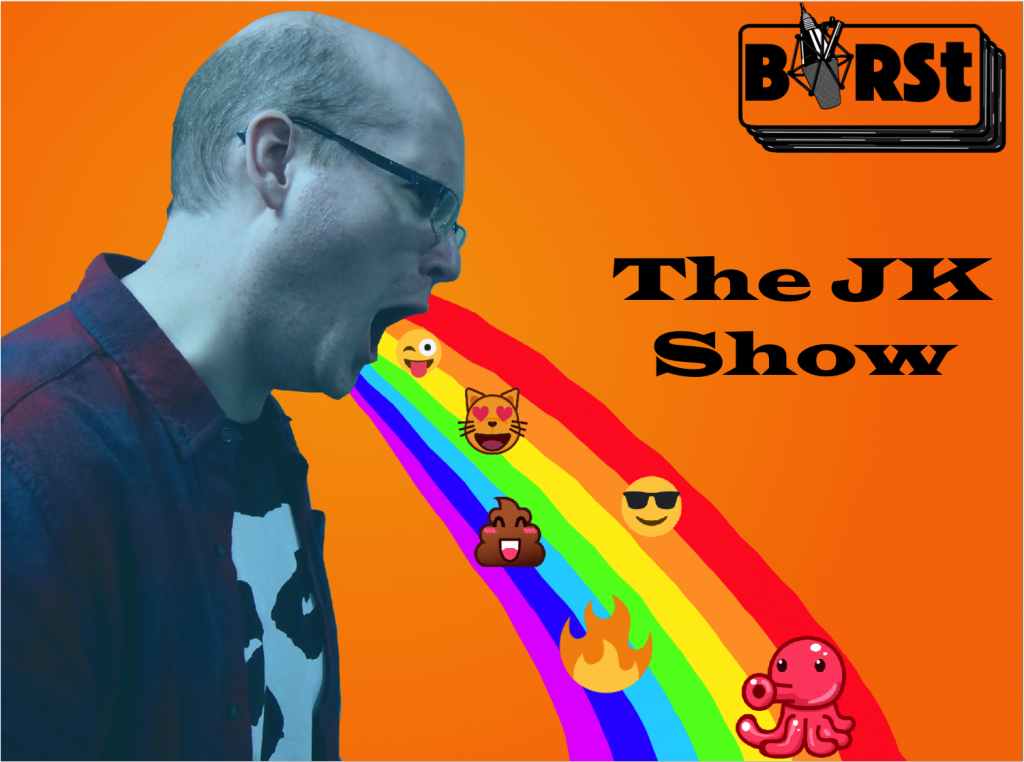 Welcome to the  JK Show – JK standing for Japanese and Korean music. Your host Jazz (along with a motley crew of rotating guest appearances by other MA students) gives you the run-down on a different world of music – Jpop, J-Metal, Kpop, K-Rock and even K-Hip Hop.
This time Jazz is all alone in a new studio but that doesn't stop him bringing the tunes. Our theme for this week is mostly the past as we take a listen to tracks by L'Arc En Ciel, Turbo, Lee Jung Hyun, The Blue Hearts, F(X), J Rabbit and more.
Song and Dance of the Week:
DJ St Swift's remix of Catch Me (If You Can) (Courtesy of DJ St Swift's YouTube Channel)
Extra Videos:
Lee Jung Hyun – Wa at Infinite Challenge (Courtesy of TV-People YouTube Channel)
Check out that little finger microphone…and the ninjas!
and super special extra from all the way back in 1996 (I love everything about this video)…
Turbo – Black Cat (Courtesy of MBCKpop YouTube Channel)
Presented by Jaspar Grinling
Edited and Produced by Jaspar Grinling
Artwork by Allison Blaes