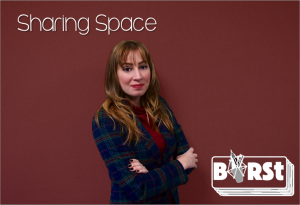 This programme is aligned with Time To Change's mission and Mind; so, each week we sit down to have a conversation about mental health. Why? Because the conversation needs to start somewhere if we want to end mental health discrimination.  Guests include: people sharing their own mental health journey, what they're doing to raise awareness, or industry insight.
Personal stories are true to those individuals, and some of the strategies that worked for them may not work for others.  This show is not an advice programme, it is merely a place where anyone can come to talk about mental health.  If we can move the conversation from here to the outside world, we are one step closer to ending mental health discrimination.
First, we chat with Julie.  This is part one of her mental health journey:
Part two of Julie's mental health journey:
Next, we chat with PTSD awareness advocate Ryan Weldon, the man who has trekked 5000 miles across America for his cause:
For more information on Ryan Weldon, his journey, and cause check out his Facebook page "5000 Miles Discovering America's Heroes". Here is the mental health charity Mind's resource for PTSD.
This is BIRSt member Sarah.  She shares the challenges she's faced as a student from youth to now:
Here is the Student Wellbeing services for Bournemouth University students, but all universities offer similar services; so, do not hesitate to look up or ask what your university offers. The NHS has information and tools for social anxiety here, and information and tools on student stress here.
We sit down with Jordan, and hear the first part of this mental health story:
The second  part of Jordan's mental health story:
For more information on anxiety, depression, or for the A to Z mental health links, to check out UK Charity Mind. (Click which page you want to visit). Here is more information on Cognitive Behavioral Therapy (CBT), and here are other forms of therapies and treatments.
This time we chat with Mandy Nicholson who works with Mind Out for Dorset Mind:
For out more about Dorset Mind services if you are in the Dorset area click here. This includes MindOut and Panacea in Mind (for anxiety). These links also include meeting times and places if any of the services are of interest to you. Just click on the one of interest. If this is not in your area, but some of the services are of interest to you, search for your local Mind location here.
This time we hear a story from a victim of assault. Warning: This episode is of a sensitive nature.
If you or someone you know has been the victim of a crime, including but not limited to assault,
the Victim Support support line is 08 08 16 89 111.  There is more information here.
You can find your nearest Rape Crisis Centre here.
Click here for information and resources about other types of abuse provided by the NHS.
For more information on Time To Change, click here.
Here is Time To Change's resource for "Talking about mental health".
For information on different types of mental health problems from Time To Change, click here.