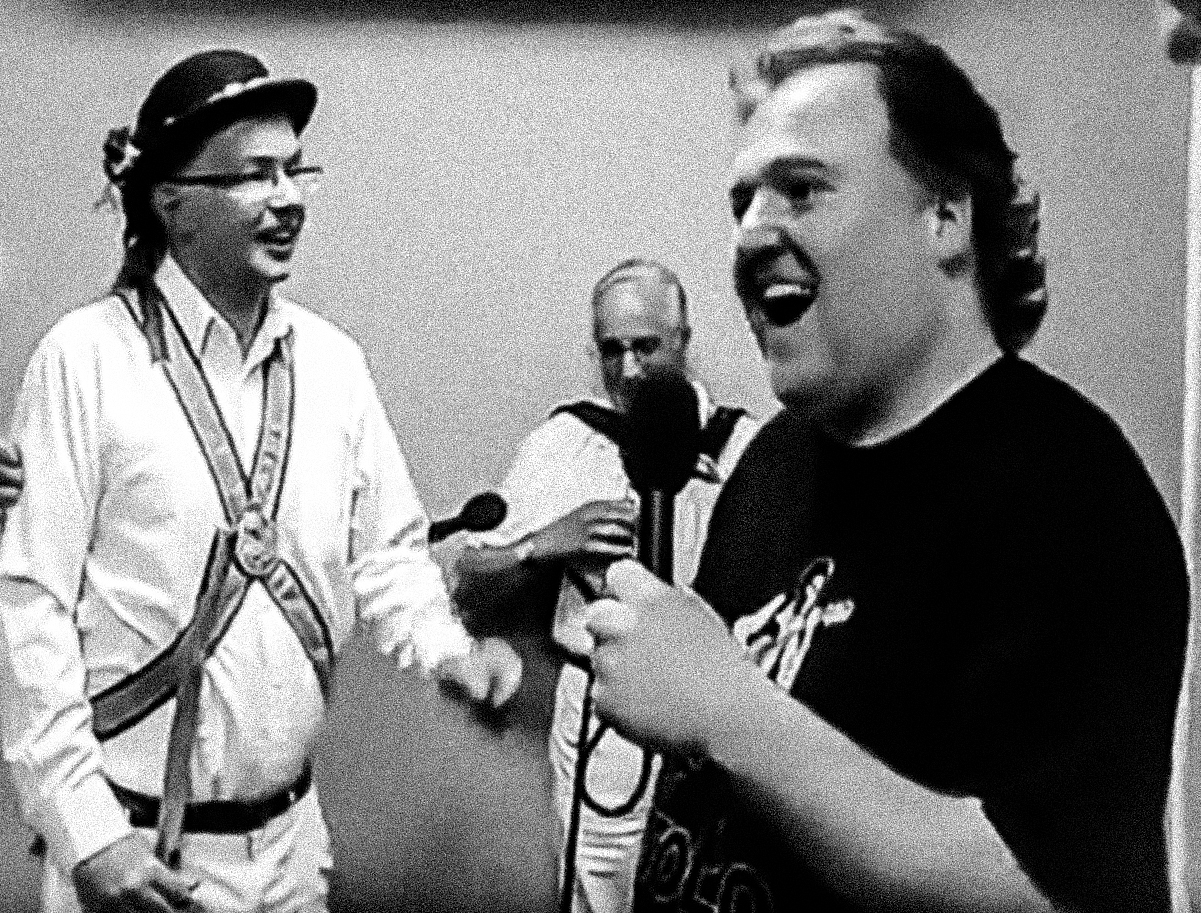 Math Priest gets a lesson in Morris Dancing from the Bourne River Morris Men- 'They've got sticks!'. It's all about the one-two-three-Hop! Oh, and watch out for those sticks. Some of the BIRSt team members made the mistake of calling that instrument one of them is playing an 'accordion'. Big mistake. Apparently it's called a Melodion – we very much stand corrected!
Part of the BIRSt Live magazine programme celebrating ten years of BIRSt which was broadcast on Friday the 11th of June 2010.
Here the whole programme here.

Math Priest with the Bourne River Morris Men.