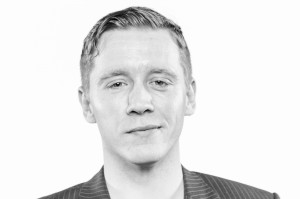 At the age of 15 I spoke to career advisors at school here in Bournemouth about where I was heading in life. I told them I wanted to be a lorry driver so I could listen to radio all day. I remember they looked at me strangely and simply wrote down on their form I had low ambitions.
Looking back, I see this as the first time I realised I was looking to pursue a career in radio, even though I didn't know it at the time. Once leaving school I began studying media at college which thankfully had a radio unit attached. From the moment I interviewed a local band in the back of a mini metro, I was hooked.
I then went onto study Radio Production at Bournemouth University, where I was able to produce and work  in all areas from Radio and present live music programmes on FM Radio. Once I graduated in 2011, I took a job as a night club DJ on cruise ships and spent two years sailing around the world, filling dance floors (sometimes clearing them) and producing live radio shows seven days a week.
I am back in Bournemouth now and I am the station manager for BIRSt this year.  I am extremely excited to be taking on new challenges, developing my skills, not only as a producer but now, as a manager.  If you would like to know any more about me then please drop me a line…  Leehatchard@hotmail.com.