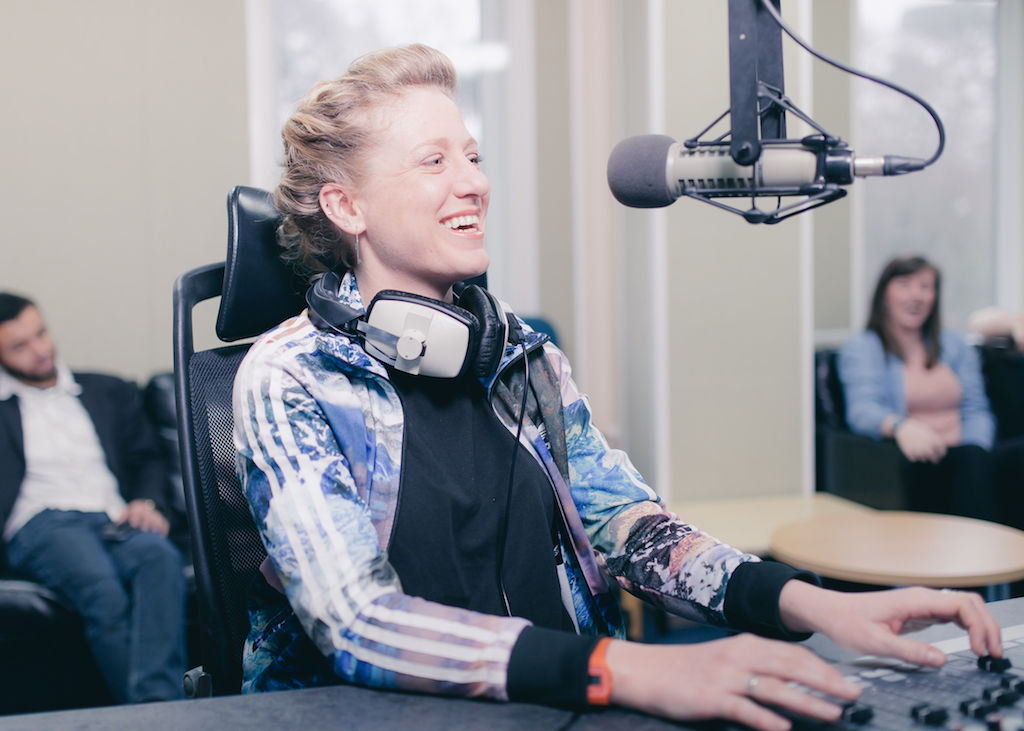 BIRSt 2017
Laura is BIRSt's Experimental Sound Commissioner. She hopes to encourage radio shows that use sound creatively to tell stories; whether these are documentaries, soundscapes or any other kind of vagrant sounds which don't fit easily into other categories.
She is really keen to hear from people of all disciplines, from inside and outside of the uni, who feel like they have work they want to develop or share.
Laura works closely with her partner in crime Georgia (Factual Commissioner of Journalism) where they make up the Factual Department of BIRSt.
Laura likes; sound rich radio, bizarre true stories, The Atlantic Public Media Philosophy, Resonance FM, Scott Carrier's attitude, Between the Ears, EiS and War Horses of Letters.
Laura's dream job would be to be a caretaker of a desert island which contains only charity shops, record stores, a library and a cheesemonger.