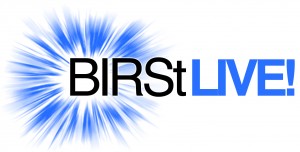 Listen again to the second BIRSt Live! show, originally broadcast on 24th June 2011.
Highlights include:
• Live music performance from the Poole Ukulele Players from the Media School foyer.
• Interview with Bestival and Camp Bestival organiser Rob Da Bank.
• Interview with ex-Archers actor Graham Seed, famous for playing Nigel Pargetter.
• Pub Guide to Golf.
• Today in Music History.
• Bournemouth writer and poet Steve Biddle.
• Women in Sport – Windsurfing with Fi Rigby.
• Latest sport chat.
• Tianyi's Memory Box.
• Jo Curtis visits the Bournemouth Magic Convention.