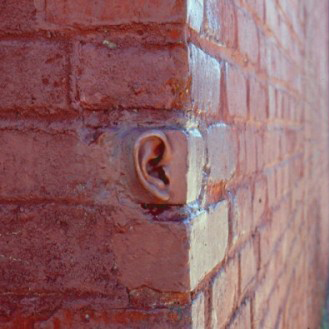 BIRSt Has Ears: Last year,  the BIRSt Team won the Silver Award for Best Station 2013 – we thought you'd like to hear why BIRSt.co.uk explores the future of radio.
Five years ago, a man discovered a way to hear all of the sounds that are recorded by the walls around us. Now, in BIRSt Has Ears, a different man has taken that machine and attached it to the wall in our studio here at BIRSt. Sit back and enjoy.
BIRSt Has Ears has been designed to be editable by the future students of the MA Radio Production course at Bournemouth University.
With this in mind, it is highly recommended that you listen to the latest version. If you're reading this in 2014, set your alarm and pop back in a year's time. I'm sure the differences will be most spectacular.
Hear the original, Walls Have Ears, which won second prize at the BEA Festival of Media Arts in 2008, here.