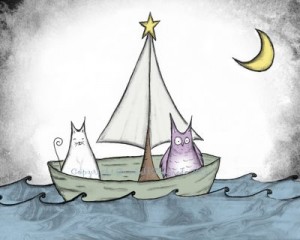 Written by Edward Lear
Read by Lesley Bamforth
Produced by Hannah Rolfe
'The Owl and The Pussycat went to sea
On a beautiful pea green boat…'  and so the poem goes.
A familiar nonsense story for children and grownups alike.  First published in 1871, Edward Lear's timeless classic is retold here for all of Birst's listeners to enjoy.
Keep checking Birst for further adventures into Bedtime Stories, including work from Spike Milligan and Aesop's Tales.