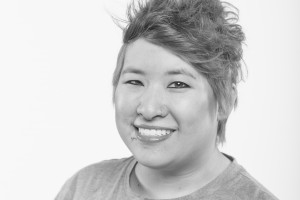 Hailing from across the pond in Sacramento, CA, USA, it took me 24 years to discover my passion, what I would love to do for the rest of my life. After graduating from the University of California, Riverside, I made the decision to change my career path from business and golf to radio production.
Having always wanted to study abroad, being accepted at BU was my chance to do so. Since the course began, I was fortunate enough to be featured in a series of videos for Smaccfilms Ltd. and the British Council, helping promote studying in the UK for future American students. I am also excited to be a part of the 2014 BU Fusion Project team to Belgium to prepare coverage for the European Parliamentary elections this year.
I take inspiration from an eclectic mix of music and people. My love of music spans from hip-hop to alternative and even boy bands (yes, I said it!).
Hopefully, at the end of all this I will get to continue my career in the UK. I feel like I have so much more to learn about the people, the culture, and the industry of this country.