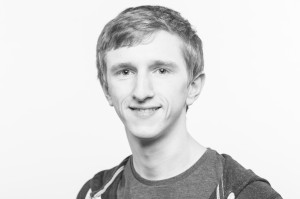 I am originally from London, however moved to Wolverhampton in 2001, and have also spent the last few years living in various places working as a Live Family Entertainer.
I first got into radio at Wolverhampton-Based Community Station "Kic FM" at the age of 16 where I accrued 198 Volunteer hours. I then  become a graduate of BA Film, TV and Radio from Staffordshire University. After working for a while in Television and Live Family Entertainment I felt I'd like to go back to Radio, hence ending up at BU.
Though I have many interests, including advertising, social media, Music and supporting Watford Football Club are my biggest passions.
I knew from a young age that I was into music, becoming a self-taught Singer-Songwriter and Guitarist in my early teens. I pull most of my inspiration from many musicians such as Elton John, Paramore, and Coldplay but also greatly appreciate the talents of new and lesser known artists – such as Matt Wertz.
Even with the workload that comes with my current studies, I continue to work as a self-employed musician, performing in pubs and bars around the Bournemouth and Poole areas.
After the completion of this course, I would like to return to London to pursue a career in Radio Production. Whatever my career path, I hope to have the ability to help out independent musicians and also aspire to one day set up my own Independent Production Company.