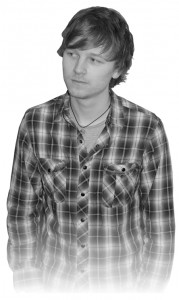 Alex grew up in the village of Stansted, which requires him to confirm that; no, he does not live at an airport. His first experience of the exciting world of radio was through Cotswold Hospital Radio in Cheltenham. From his first show, Alex knew that the radio was more than just a new hobby, but something more.
Alex graduated from the University of Gloucestershire in 2009 with a degree in Marketing and Advertising; and proceeded to work for a year, mostly selling things for the media. Upon leaving the veritable blanket of comfort that is University he got involved at CHR. Quickly becoming a staple at the station, he presented as part of the superb Thursday team on Patients Postbag and was soon asked to help out on other evenings as well. Learning the ropes and seemingly adopting clichés, Alex produced and presented as much as he could. Moving the station forward; Alex was able to help build an online presence for the station and implemented new mediums for raising money for the station. He even ran a short half-marathon to raise some funds.
It didn't take long at CHR for radio to captivate his imagination and become his ambition. With this he decided to realise this goal and moved down to Bournemouth to do a Masters in Radio Production.
Alex enjoys stuff, lots of stuff. This is rather convenient in that radio provides a rather brilliant means to discuss said 'stuff'. He is a little bit obsessive about sport; he has a little bit of an infatuation with comedy and enjoys a good discussion about just about anything.  He's also lucky enough to be Station Manager at BIRSt, which is nice.