Althou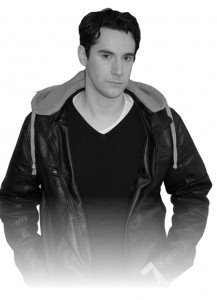 gh originally coming from the South-East of England Will escaped his sleepy village as soon as possible and made a new home for himself in the Welsh city of Cardiff. It was only upon graduating with a degree in Ancient History that Will actually realised radio was going to be his career, after listening to several stations and thinking it sounded like a lot of fun to be a part of.
Will began his radio career at Rookwood Sound, a radio station based in Cardiff entertaining the patients of Rookwood and Llandough hospitals.  It was here that Will presented his own Weird Weekend Show and later joined the hilarious This Is Saturday show in order to make it even funnier.  After being introduced to sound editing at Rookwood, Will taught himself how fun it can be to create great audio and so decided to take the educational plunge once again, enrolling himself at Bournemouth University.
Will's ultimate goal is to make radio that other people enjoy as much as he does. Comedy and drama are particular favourites, from programmes that touch people deeply to ones that tickle their funny bones.  He has been a member of various online music communities over the years and this has imbued him with a diverse and wealthy musical knowledge. Will is finally getting to put this to work as both a Music Controller at BIRSt and a presenter on Nerve* Radio.
When not listening to music Will enjoys baking cakes and researching how best to immigrate to Canada.