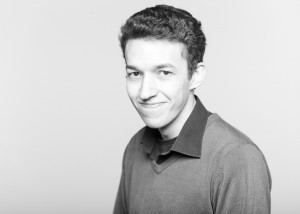 My name is Dan Luxton, I was born, raised and fed in North London, and I love me some radio drama.
When did I first realise radio was the greatest medium in the world for drama? Which world had I just been transported to, which emotions had just been wrung from me by the power of audio? Difficult to say, but by the time I finished a BA in Creative Writing and Drama in the gorgeous city of Winchester, audio drama and comedy had ceased to be something I wanted to listen to, it was something I wanted to write and wanted to make, and write and make well.
Radio is a serious business, so the staff at Bournemouth Uni tell us, but I think there's a lot to be said for Mucking About. Mucking About with mates at school trying to film our own episodes of Doctor Who made me realise how much I enjoyed writing scripts. Mucking About during my undergraduate days recording podcasts helped me grasp the potential of the voice, and the rewarding feeling of a crisp edit. Now as a vital cog in the digital watch of BIRSt, I'm going to be Mucking About (which MA does not stand for, probably) in pursuit of making people laugh, think, and maybe, one day, create new followers of the wonderful ways of the wireless.