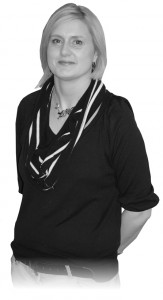 Jo Curtis wants to let everyone know (for the record) that she's fallen head over heels in love with radio all over again. OK, so there was the ten year blip when she crossed over to the 'dark side' and worked in TV. BUT, she never forgot her radio roots and as she is 'naturally nosey' and loves 'to talk' it's inevitable then that radio will always provide the most perfect fit.
Radio gave Jo her first break in broadcasting; working as a roving reporter at BBC Radio Kent before moving into network TV. Since then, she's worked on news and documentaries, entertainment and reality shows.   Her versatility has involved her being rigged with covert camera's and acting as a poor man's Roger Cook, to interviewing runaway children, drug smugglers and porn stars.
Jo's ability to talk to anyone, twinned with her 'nose for a story' means she's never short of feature ideas.   People and the stories they have to tell is what motivates her and the fact that speech radio can delve so much deeper into emotive subject matter. She admits to 'crying at least once a week to something that she has listened to over the radio…"
Whilst studying at Bournemouth; Jo has also unleashed her 'inner thesp', (which she never knew existed) and has written a few short radio dramas.    She's not nipping at Alan Bennett's heels just yet…but hey everyone has to start somewhere.