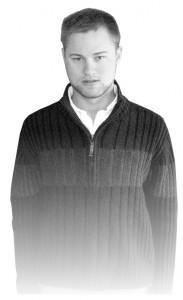 Ian has been involved in radio production for several years. Despite being only 23 he has volunteered and worked at various levels since the age of 14. You may call his love for this media format an addiction which to most would seem almost unhealthy.
Sports radio is his first love and he is keen to be involved in that sector at the end of this course. He is passionate about live radio and in particular the world of outside broadcasting. He hopes one day to run his own sports station but let's not get carried away – that's a long way off!
Outside of sport his other major interest is folk music. He helps run the Purbeck folk festival and can be regularly found trekking around the festival circuit in the summer months. Music is another area that he is keen to be involved in. He has forged some good links within the music business – something he wants to explore further.
Hopefully this gives you some insight into the world of Ian. Feel free to have a listen to his work and please let him know what you think.