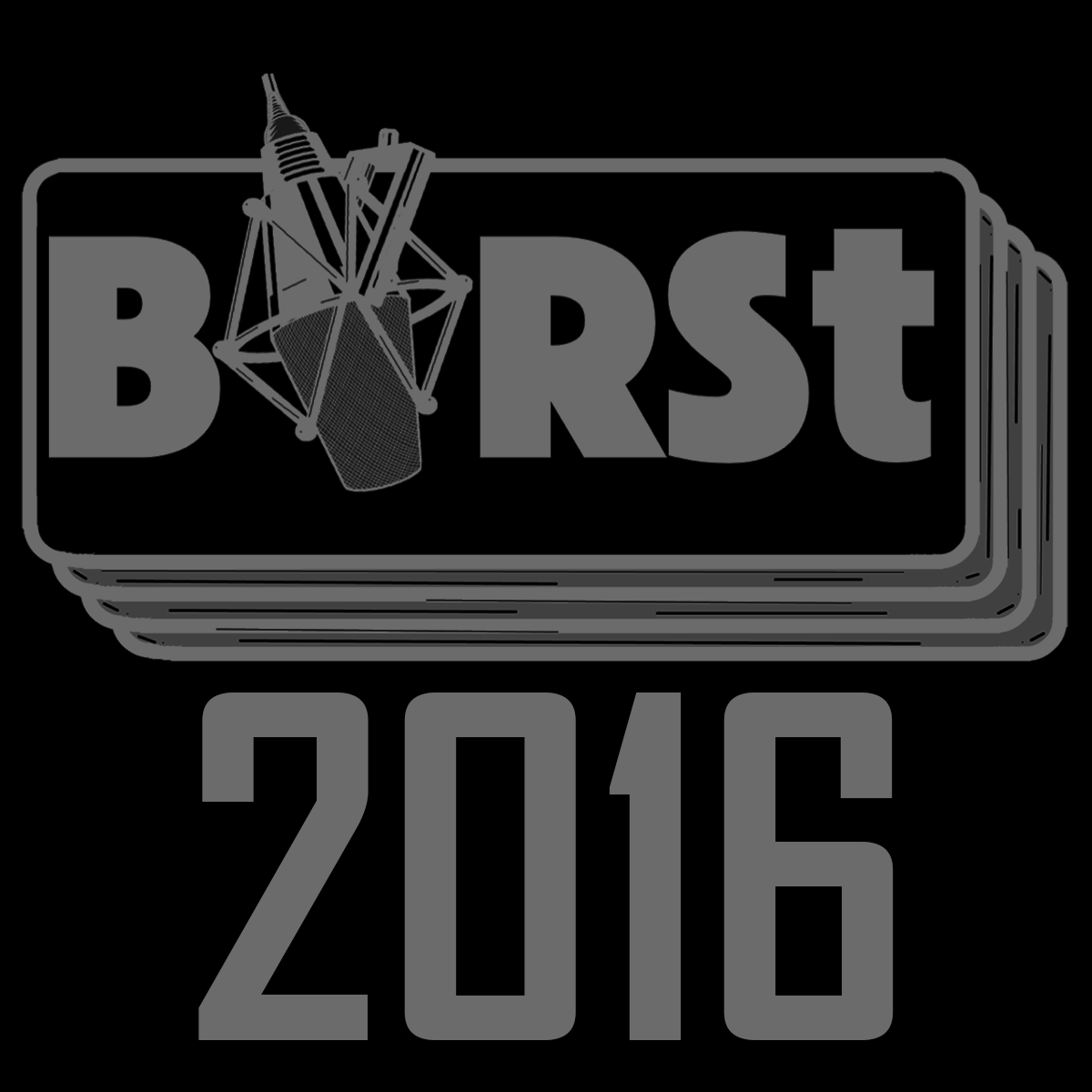 Well, this is the end. For us lot, anyway.
In the final broadcast, Kieren and Olivia discuss their involvement with BIRSt, their favourite shows and that trip to the Student Radio Association Conference (where it was discovered that Olivia could not save someone from choking hazards). Listen to our short send-off below.
The current BIRSt team took charge back in October, and successfully got a small collection of pilot broadcasts out for the soft launch over the Christmas period, as well as a series of seasonal specials. In the new year more programmes were produced, including special one-offs such as The Full Irish, David Bowie: The Man Who Changed the World and Chat in a Hat. These led up to the BIRSt 2016 Launch, which took place on Leap Year Day, 29th February 2016. Since the launch, over 300 hours of radio has been produced for the station with contributions from the whole team both on air and off. All these programmes will remain on BIRSt for a while yet, before they get moved over to the BIRSt Archive, along with hundreds of other programmes and features made over the past 16 years.
We would like to thank the MA Radio Production team of Olivia Beazley, Allison Blaes, Liana Calland, Jaspar Grinling, Kieren Thomson, Sarah Stacey and Ben Van Hooke for looking after the station this year. A special thanks as well to those others who presented programmes on BIRSt – Caitlin Alston, Tom Chucas, Alex Graham, Jack Phillips and Jordan Wildon – as well as those who appeared on programmes over the year.
We hope you hear from us all again soon!
The BIRSt Team x