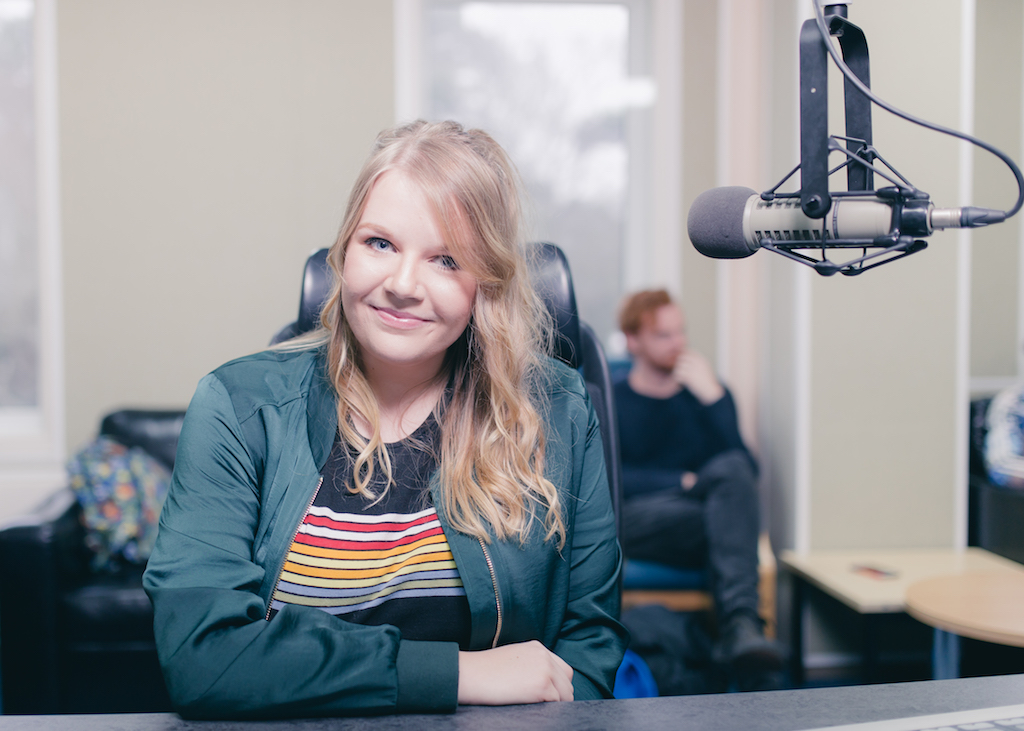 BIRSt 2017
Georgia is the Head of Journalism, taking on the journalistic side of BIRSt. This includes interviews, news, current affair and documentary features. Georgia works with her mate Laura to cover all of BIRSt's Factual Content.
Georgia likes documentary, slice of life, non-stuffy current affairs stuff as well as music documentaries interviews and basically anything real and good, which includes the likes of Triple J, 6Music etc.
As a dream job Georgia would like to be  a purveyor of fine glitters and cider taste tester.