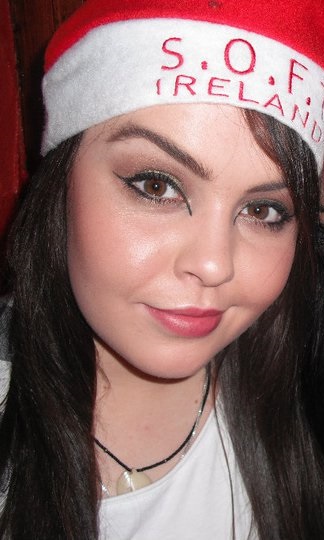 Aoife graduated from the University of Limerick with a B.A. in New Media and English in the summer of 2011. After a year spent finding herself in the west of Ireland (she is the exotic international student, hailing from the distant shores of the Emerald Isle), she decided to undertake the M.A. in Radio Production at Bournemouth University. She is somewhat of a fledgling radio head but has become impassioned with the medium since delving into it head first in September.
Aoife is an avid music fan and presents/ produces two alternative/ indie music shows; The Green Riff on Birst Radio and has a fortnightly slot on Nerve FM. She is also keenly interested in drama, having written, produced and acted in some adult and children's radio drama. Aoife is a member of Woman's Half Hour, a fortnightly discussion and opinion show which examines issues pertaining to both students and young women alike, through naturally hilarious conversation with her colleagues Catherine Farrell, Gillian Brown and Caitlin Crawford and intelligent debate (at times). She makes features for the station, including her recent gallivanting with Caitlin Crawford to the Festival of Learning at Bournemouth University. She also compiles and reads the news live for Birst Breakfast. She is currently working on a documentary for her Masters project.
Aoife is also Head of Marketing for Birst Radio and has created unprecedented content such as the Birst marketing viral which will undoubtedly gain her an Academy Award in 2014 for Best Picture; she has also been contacted by Vivenne Westwood in relation to her fabulous design of the station's promotional t-shirts.
Aoife was chosen as "Best Producer" by freelance and BBC comedy producer Dave Cribb and "Best Newcomer" by Sony Rising Star Luke Franks at the Nerve Media Awards in May 2013.
Read her: My Cochlear Nerve
Tweet her: @beriberry